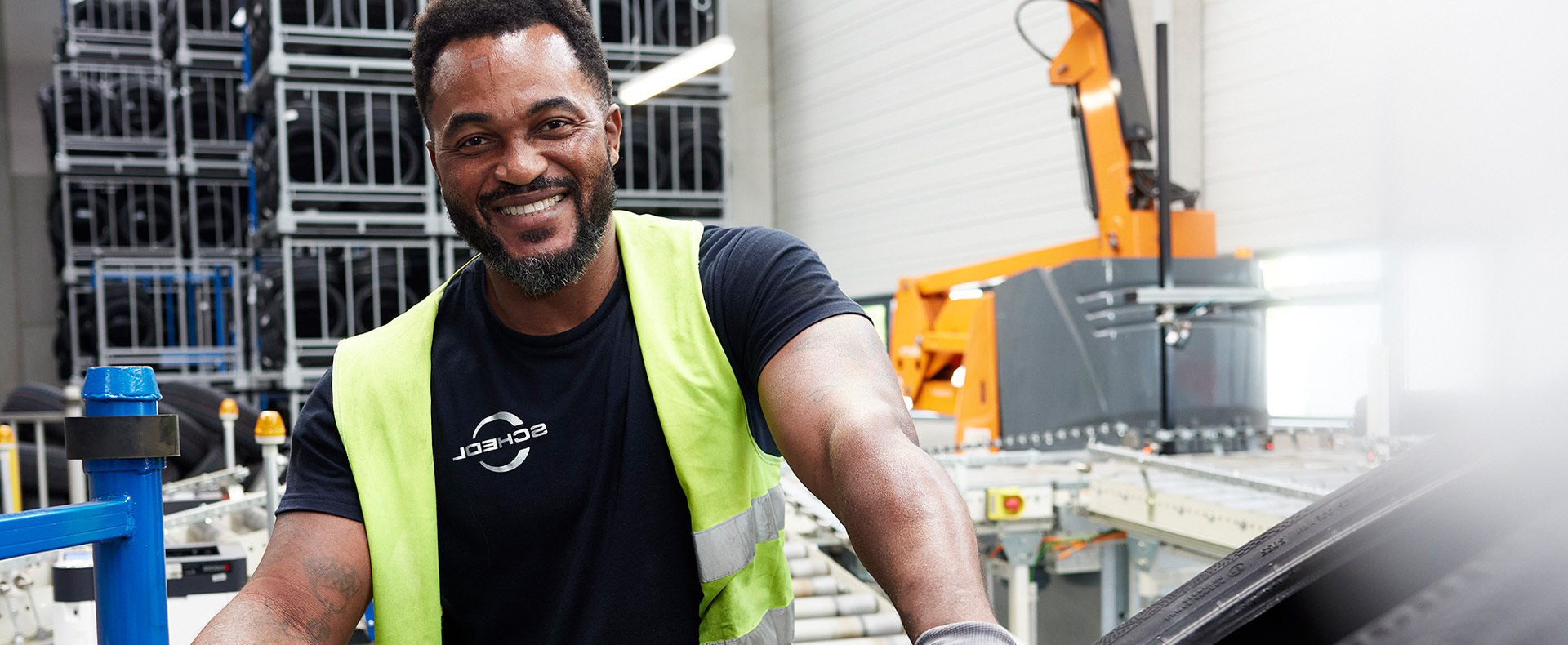 Start something new and secure your future
The professional fields at SCHEDL Group are as versatile as our employees themselves. A wide variety of work at many locations around the world can enable you to realize your goals and unfold your strengths. We are always on the lookout for fresh talent, for people who want to develop together with us. In doing so, we are committed to diversity and variety. Experienced in the industry or not – we share our expertise and benefit from a strong team spirit that unites us all.
Alle
München
Bremen
Heilbronn
Köln
Garching
Leipzig
Regensburg
Neutraubling
Oxford (GB)
Kvasiny (CZ)
Mladá Boleslav (CZ)
Kecskemét (HU)
Debrecen (HU)
Palmela (PT)
Spartanburg - USA
Beijing (CN)
Shenyang (CN)
Current job opportunities
Whether you are a beginner or a specialist, exciting fields of work await you here. Haven't found the right job offer? Then we look forward to receiving your application.
Job available in:
Mladá Boleslav (CZ)
|
Kvasiny (CZ)
|
Garching
|
München
|
Regensburg
|
Heilbronn
|
Leipzig
|
Bremen
|
Oxford (GB)
|
Palmela (PT)
|
Beijing (CN)
|
Shenyang (CN)
|
Spartanburg - USA
|
Neutraubling
|
Köln
|
Kecskemét (HU)
|
Debrecen (HU)
Do you have a desire for change?
We are constantly looking for people who, just like SCHEDL Group, have a demand for the highest precision and quality and are willing to continuously develop themselves in a dynamic environment.
We would be happy to get to know you through a speculative application, because this way we can find out together which job is the right one for you.
Apply now via our application form and become a part of SCHEDL Group. We look forward to meeting you!
Complete Wheel Assembly Employee
Job available in:
Heilbronn
Your responsibilities:
Storage of starting materials
Unloading of delivered starting materials
Sorting starting materials
Provision of starting materials at the production plant
Loading the production line with provided starting materials
Manual assembly of valves and balancing weights
Visual inspection and quality control in accordance with specifications for each workplace
Manual reworking of starting materials and complete wheels in accordance with instructions
Preparing wheels for shipment
Loading trucks with complete wheels
Your profile:
Forklift licence (if required)
Work experience in production and/or warehouse areas
Time flexibility (shift work, willingness to work on Saturdays) and willingness to change departments
You are good with your hands and physically fit
Quality awareness, reliability and ability to work in a team
Job available in:
Heilbronn
Your responsibilities:
Supervision of approximately 20 employees
Operation and monitoring of a fully automatic tire assembly line, consisting of tyro assembly automation, inflation bell, complete wheel testing system, balancing line, conveyor technology and fully automatic high-bay warehouse with four storage and retrieval machines.
Support maintenance in troubleshooting and possible repairs (PLC S7, hydraulics, pneumatics)
Your profile:
Completed technical training in the electrical or mechanical field or a comparable qualification
Knowledge of electronics, hydraulics and pneumatics
Experience in the use of PC applications and the MS Office package
Responsible and quality-conscious, organizational and leadership skills
Willingness to work alternating shifts
Ideally you come from the automotive or automotive supplier industry
Job available in:
Leipzig
Your responsibilities:
Transport of goods by truck in the regional area
Provision of the goods for transfer
Loading and unloading of trucks by forklift
Outgoing goods support
General storage work
Your profile:
Valid class CE driving licence
Valid forklift driving licence
Professional experience in outgoing goods/warehouse work is an advantage
Good knowledge of both written and spoken German
Physically fit
Reliable, punctual and highly motivated
What are we offering you?
SCHEDL Group has been the expert in complete wheel assembly for more than 25 years. We can count many renowned car manufacturers among our customers and do our best for them every day. In doing so, we are always aware of our responsibility. A complete wheel is a vehicle's only connection with the road. The safety of road users depends on high-quality and reliable components – and that is our area of expertise
The Company
The SCHEDL Group is your reliable and international employer, an employer that will support you in your working life – no matter where you are in your career. As a specialist for complete wheels, we always rely on innovative technologies – so you too will be constantly developing yourself and your knowledge.
The Company